Jeffrey and Susan Bastable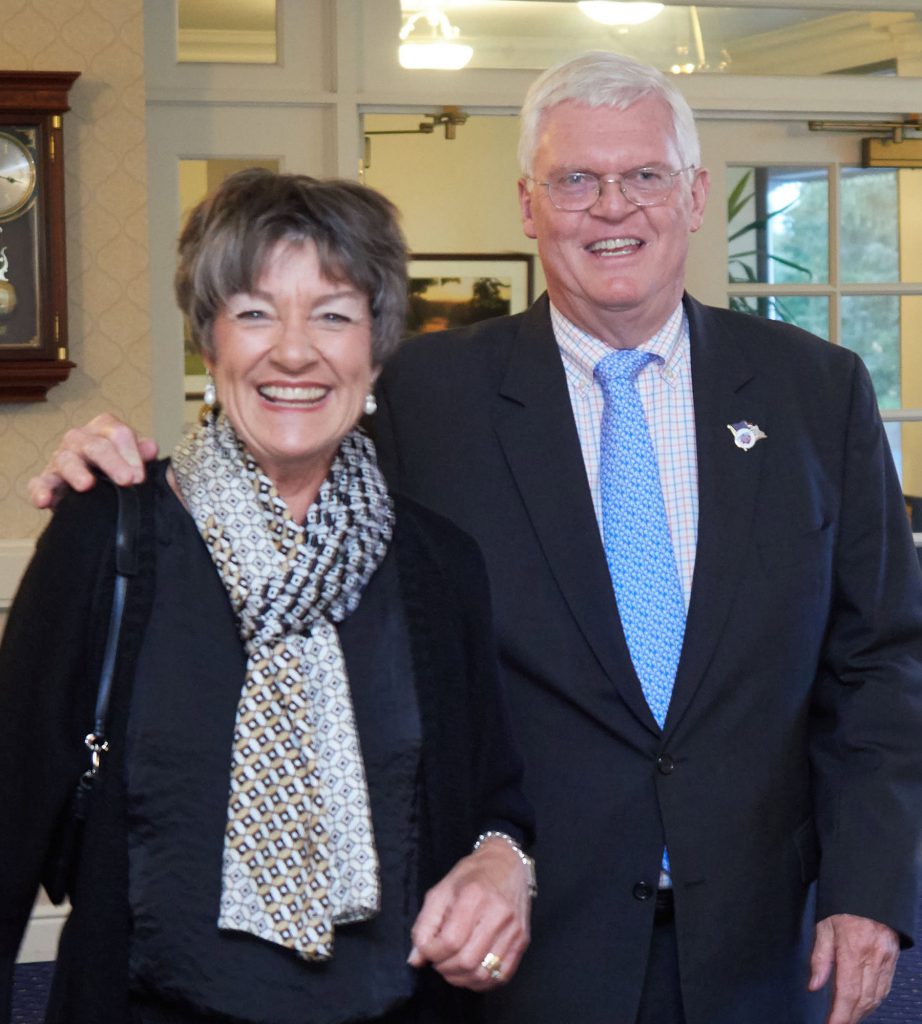 When Jeffrey and Susan Bastable say they value giving back to the community, they mean it.
This husband and wife team has left a legacy everywhere they've been, including the Central New York community. While they may be technically retired from full time work – Jeffrey from health care administration and fundraising and Susan from nursing education – these two are just as busy serving the community in retirement as they were in their careers.
Retirement has simply given them more time to spend in the community – a role they both take very seriously.
Jeffrey serves on the board of Honor Flight Syracuse and on a Syracuse University board of advisors and the Varsity Letterman's Club. He supports students at Cornell University as an instructor and mentor. Jeffrey has served in various board roles with United Way, Loretto Foundation and Boy Scouts. Susan is a part of the governing board of St. Joseph's College of Nursing and has been a member of many governing boards and advisory committees of nursing schools and health care agencies throughout New York State and the Northeastern region of the United States.
In addition to their consistent, supportive presence among organizations and boards, they have committed to financially supporting St. Joseph's Health as members of the Circle of Caring and as the founders of an endowed nursing scholarship for students of St. Joseph's College of Nursing.
"We recognize that St. Joseph's Health is a real diamond – a leading health care provider in Central New York," said Jeffrey.
Susan continued "In addition to supporting health care in the community, we want to do all we can to sustain students' education and to help them grow."
Scholarships were part of what made Susan's education possible – and after 30 years as a nurse educator, it's no surprise she has a heart for all future students.
Their desire to pay it forward when it comes to health care and education in the community is something to be admired. At St. Joseph's Health, we're happy and humbled to be a part of it.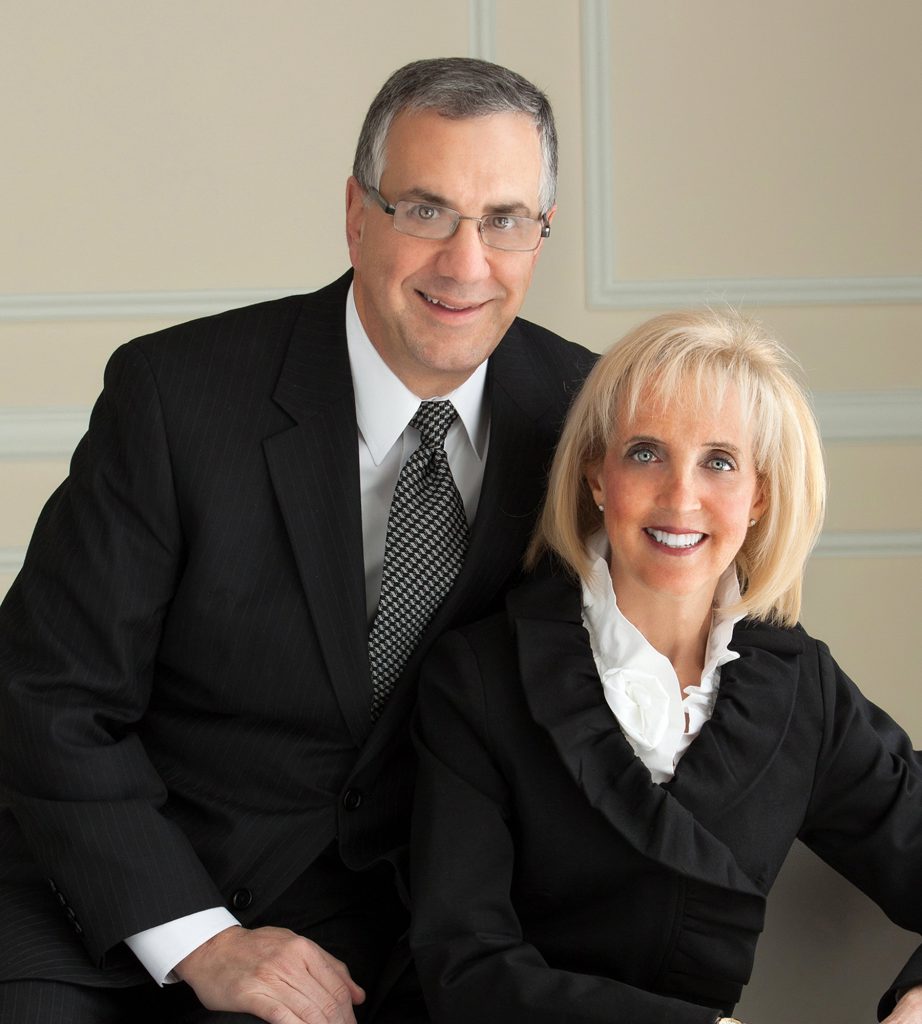 For John and Carol Marshall, supporting St. Joseph's Health is a labor of love. They say the hospital's Catholic mission to serve those in need is a reflection of their own values.
Carol is a Lobby Ambassador at the hospital, one of many volunteer roles she's served, including leadership roles as an Auxiliary of St. Joseph's Health Hospital board member.
John is chair of the St. Joseph's Board of Trustees. He's been a board member since 2013 and formerly served as finance chair. He also serves on the St. Joseph's Foundation Board of Directors.
The Marshalls also support St. Joseph's financially. "We support every fundraising effort they have," says John, "we feel our donations support a faith-based provider of healthcare" he says. "St. Joseph's is committed to providing better health care at a lower cost."
The Marshalls say their affinity for St. Joseph's came naturally, having grown up on Syracuse's North Side adjacent to the hospital. As a child, Carol observed her mother and aunts working tirelessly on projects for the hospital Auxiliary and volunteered as a candy striper as a teenager.
Carol spent her career as an educator, retiring in 2013. Since, she's devoted herself to the St. Joseph's Auxiliary Board, along with other local non-profit organizations.
A CPA, John is a founder of the accounting firm Testone, Marshall and Discenza, which merged with The Bonadio Group in 2015. He continues as a senior counsel on a part-time basis.
"We are proud to contribute to the St. Joseph's legacy," says Carol. "St. Joe's is a real gem," adds John. "It's a community of brilliant and caring health professionals who are dedicated to providing the best health care to all in Central New York."
Marbeth and Vince Sweeney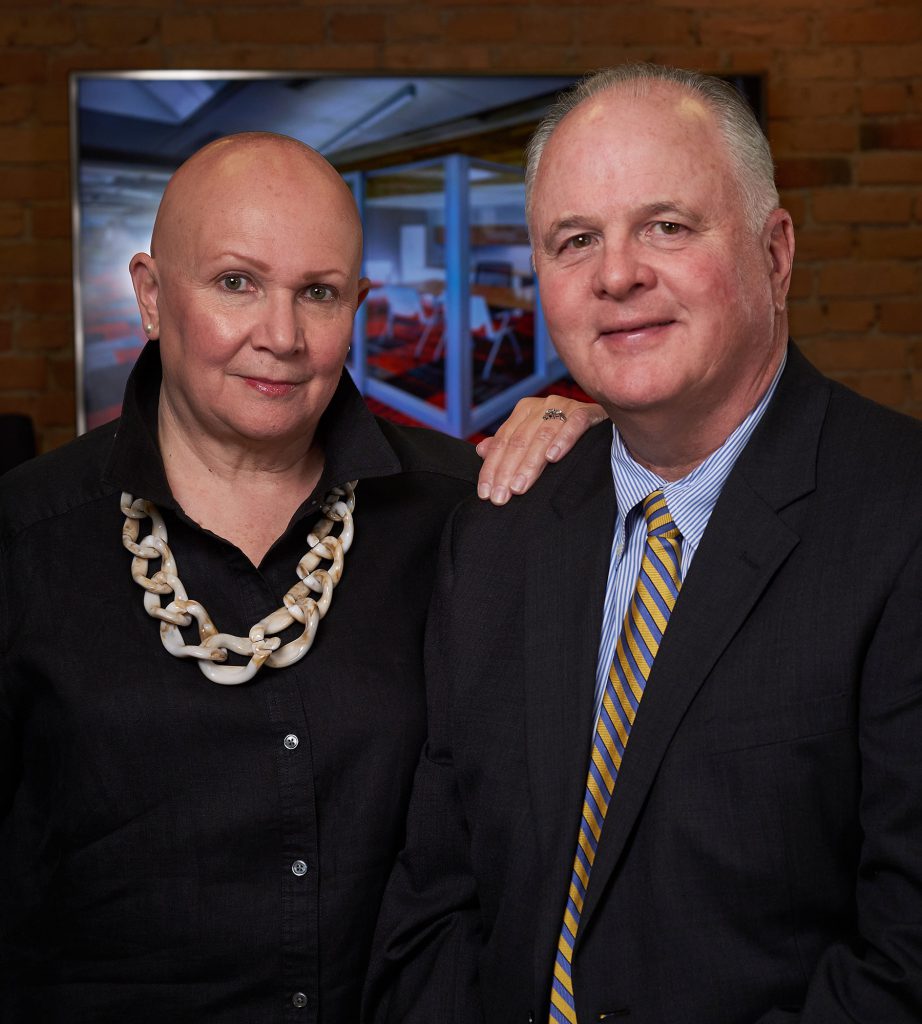 Supporting the community they call home is important to Vince and Marbeth Sweeney. Their involvement with nonprofits large and small has helped provide needed resources to groups and individuals whether it be through their commitment to St. Joseph's Health or other agencies they support.
Vince's involvement with St. Joseph's Health began in the early 2000's when his friend from Siena College, Ted Pasinski (then president and CEO for St. Joseph's), asked him to join the organization's advisory group which eventually led to an invitation to join the board.
Vince says he feels he is doing his part to ensure that the community can thrive by supporting the programs and services provided by St. Joseph's. He gives credit to the team at the Foundation, and he is often awed by their commitment to providing the resources that enables St. Joseph's to continue serving the health care needs of our community.
Being a part of the St. Joseph's family has been eye-opening said Vince. "I continue to learn something new every meeting I attend. My wife and I have met the best people through St. Joseph's and many have become long-time friends. I've learned so much about our community and the need that exists."
In addition to donating their time and talents to St. Joseph's, the Sweeney's support the organization through monetary donations both personally and through corporate sponsorship of events through the family business, Syracuse Office Environments.
"My wife is a significant influence in my life. In short, she amazes me. She is a breast cancer survivor and her strength inspires me every day. She is heavily invested in bettering our community through her own volunteering and giving."
"My work with St. Joseph's has made me acutely aware of community health, and I have a passion for it. We work on not just acute care but preventive care and health education which is changing the face of healthcare in Central New York. I'm getting more and more involved with community health and I see myself continuing to be a part of the positive change."